We are Auxesis Infotech Pvt. Ltd. — A digital agency focused on web, mobile app, blockchain, and e-commerce development and design. Our company has always aimed to provide the best for our clients, even if it comes with a load of responsibilities. Their satisfaction with our services is our top priority.
Our team is a bunch of passionate, discerning goal-achievers whose hard work and dedication deliver the best results on every project we work on. We are not your typical development companies out there. What sets us apart from others is the attention we pour into our client's needs while ensuring their 100% contentment with the business relationship they have with us.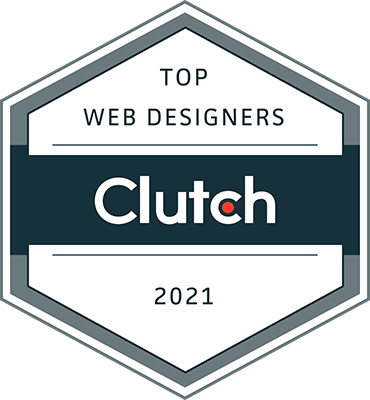 In light of our efforts, we are thrilled to be recognized by Clutch among the top firms specializing in design. We promise to continue bringing an array of digital solutions that tackle business challenges. As a development and design company, we feel proud to receive this award!
"It feels great to be awarded and appreciated for your hard work and dedication. For us, an award is nothing less than a source of motivation to continue to strive to be even better and efficient." - CEO, Auxesis Infotech Pvt. Ltd.
It is humbling to be recognized as one of the best in what we do. Until now, we are still grateful for our clients' support and reviews. Let's hear what they said on Clutch's site:
"One of the best things about hiring the services of Auxesis Infotech is seamless and transparent project management. These guys are very professional when it comes to project management. Throughout the process, we were very much aware of each and every phase and step of our project." - Director of Operations, Fashion Retailer
You may also like: Auxesis Infotech is Amongst India's Top 15 Web Development Companies in 2021
The CEO of Auxesis Infotech Believes in Turning Ideas into Realities with Teamwork
Want to talk to us? Visit our website to see how you can contact us. We'll be waiting for you!