Auxesis Infotech is recognized amongst the genuine quality top WordPress developers by TopDevelopers. 
We have always strived for excellence through our services. And after all these years of serving in the IT sector, we have managed to achieve a number of rewards and recognitions. One of the recent additions to our list of awards and accolades is by TopDevelopers - a dedicated directory of IT service providers, who has recognized us amongst the genuine quality top WordPress developers in 2021. 
Under website design and development, WordPress development is one of our chief expertise. We have a team of expert professionals who can provide you an exceptional WordPress solution keeping your business needs and wants into consideration. 
At Auxesis Infotech, our experts understand and align the workflow to match the standards of your WordPress website development project with the market. In this way, we make sure that you don't miss out on even a minor detail that matters a lot to your project.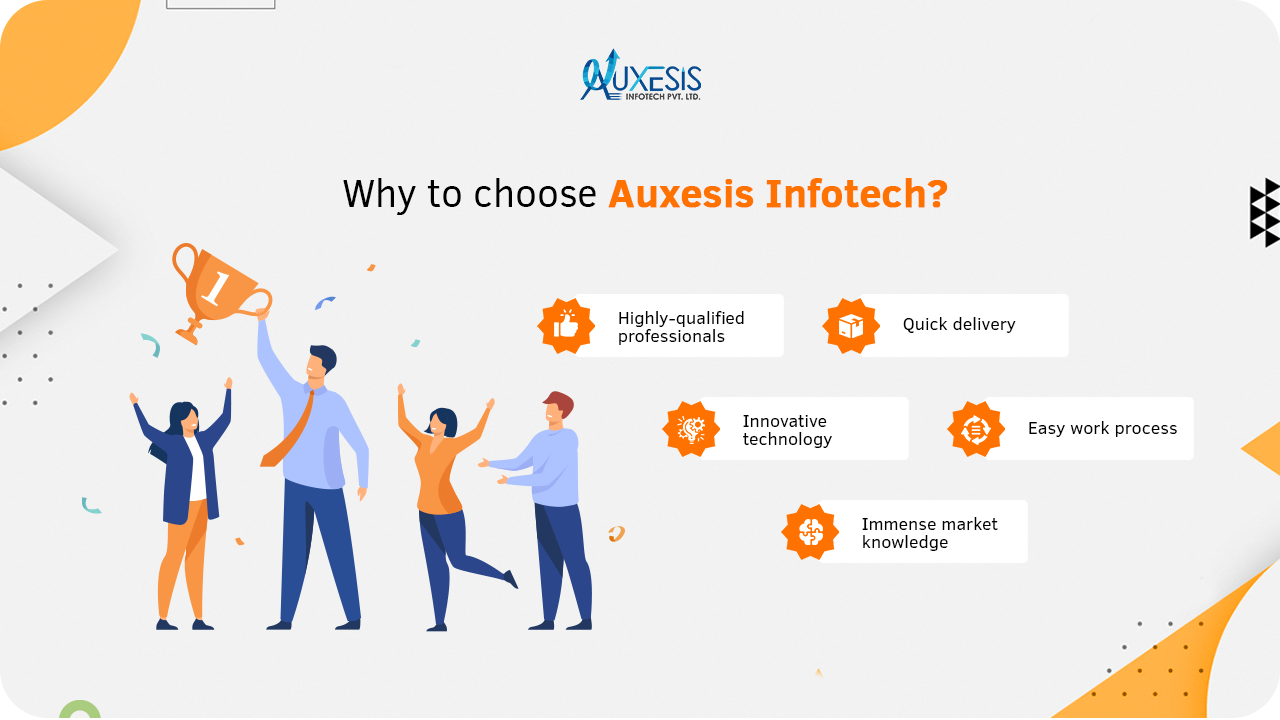 Talking about TopDevelopers, it works as an acclaimed directory of IT service providers for businesses that are looking for the best service provider in their respective industries. They have set standards that allow them to create focused and well-mapped listings of IT companies in the field of web development and mobile app development services. While listing any company, they consider all the important areas and unique skills. They are known to follow a unique research method that consists of factors such as reliability, the ability of the company, work quality, certifications, customer reviews, and projects handled. 
Shedding some light on how we got into that list, well, they did whole research on our services and found a number of reasons to recognize us as one of the top WordPress developers. These are:
Highly-qualified professionals 
Quick delivery
Innovative technology
Easy work process
Immense market knowledge
Under WordPress website development, Auxesis  Infotech offers all types of WordPress development services. We cover services for website development, theme development, plugin development, WooCommerce website development, WooCommerce theme development, WooCommerce plugin development, and support & maintenance services. As a leading web development firm, we serve businesses all across the globe in different industries. Whether you're into the travel sector, eLearning, eCommerce, healthcare, real estate, sports, news & publications, or any other industry, we have all the market knowledge and experience to provide you with the best solution for your business. So, if you are looking for the best WordPress development solution for your business, connect with us now!