Widely revered in the design and development industry, Auxesis Infotech is a Texas-based global leader that specializes in web design, ecommerce development, mobile app development, and more. We are the right one-stop-shop for everything you need to leverage your business. 
We aim to be the best at everything we do, that's why we are genuinely excited to announce that our company was recognized during the prestigious Clutch Leaders Awards for 2021.
Clutch is an established B2B review and market resource platform that provides insight into the IT, marketing, and business services industries. The site annually holds an awards cycle to celebrate the highest-performing service providers from different industries and locations.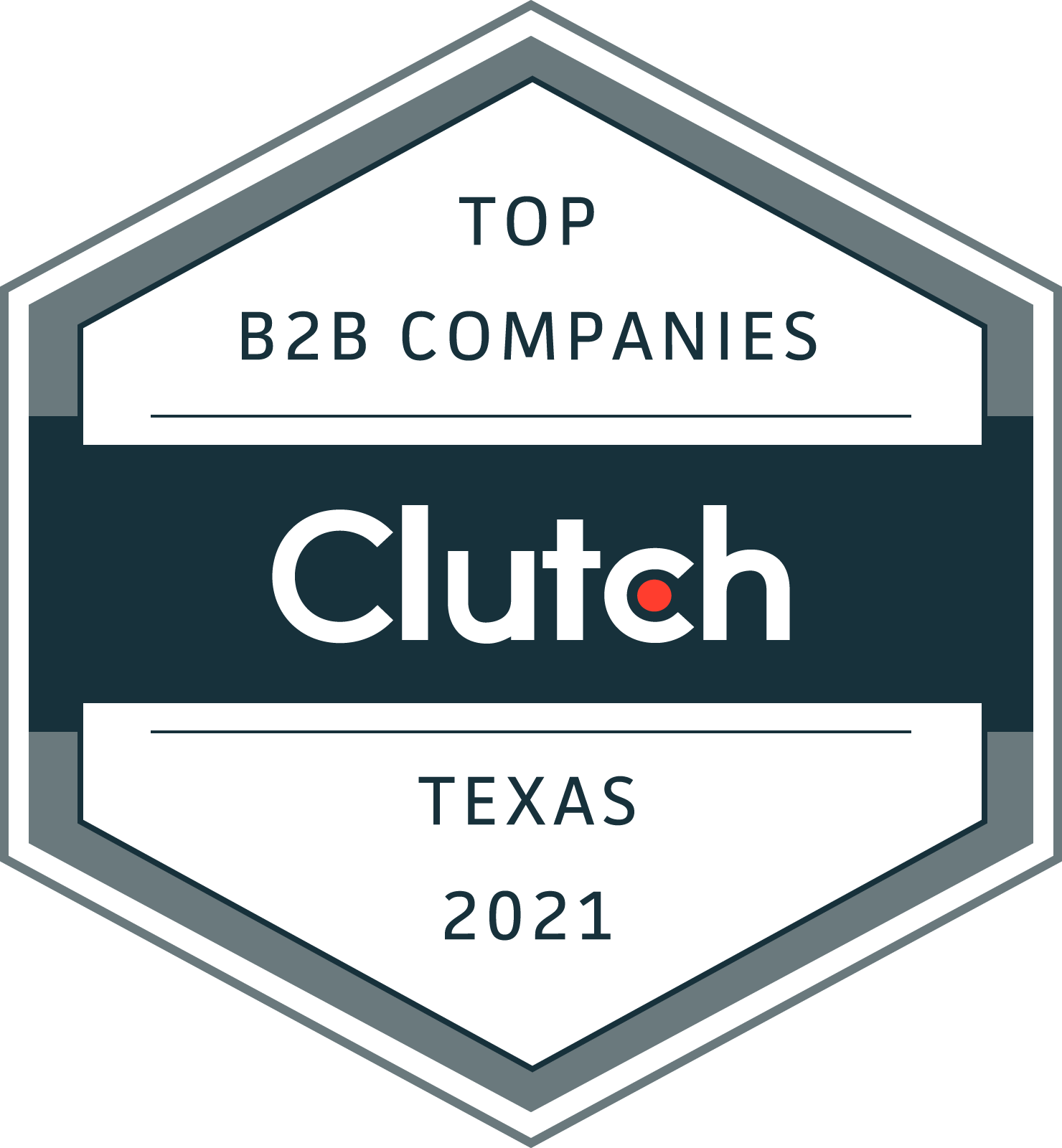 In 2021, Auxesis Infotech has also recognized as India's top web designer by Clutch. However, based on Clutch's latest evaluation, Auxesis Infotech is Texas' best web designer for 2021!
"Awards motivate us to continue to strive for excellence while delivering the best services to customers. On this journey to be a top-notch IT expert, we have just one vision, i.e., to serve the best to our clients and when we achieve such awards, we get to know that we're on the right path." — Chief Executive Officer of Auxesis Infotech
In light of this recognition, we want to extend our love and gratitude to all of our clients, most especially to those who reviewed our services on Clutch. This win was made possible to your trust and confidence. We appreciate your support and appreciation for our services.
Wondering about why to choose Auxesis Infotech or how much our clients love our work and team? Take a look at some of their reviews here:
"Their professionalism stands out to me. Throughout the entire time, the way they communicated with me, delivered projects, and performed follow-ups felt very professional. It was really reassuring when you have a lot on the line and need to get things done by the deadlines. I knew I could trust them." — Marketing Manager, Telecommunications Company
"I'm impressed by their communication and speed of action. We had a bug with one of the modules of the website, which produced an error message. I couldn't work out what the problem was. Within 10 minutes of contacting Auxesis about the issue, we were already working on solutions, and in less than two hours, it was up and running again." — Owner, Asterion Europe
You may also like:
Auxesis Infotech Embellishes Website Future at Goodfirms
Auxesis Infotech- Acclaimed among the Top Drupal Development Companies in India
Auxesis Infotech is Amongst India's Top 15 Web Development Companies in 2021
Hire us and let's take your business to new heights! Work with Auxesis Infotech and reach unparalleled success. Send us a message anytime! We'd love to hear from you.