17 Feb, 2021
Why Should Small Businesses Invest in a Mobile Application?
Mobiles have become a need of the hour with the growth in technology. Ranging its hold from telecommunication to other such functions, the mobile application has marked its standout position not just for users, but for businesses as well including small enterprises and renowned organizations. Talking about small businesses that generally run on limited resources, they can increase their sales, customer base, and improve brand reputation all by just investing in mobile apps. So, if you too want to expand the wings of your small business far and wide, a mobile app is the solution. But if you're amongst those who are still not convinced to invest in mobile app technology for your business, this infographic will give you some reasons to build a mobile app.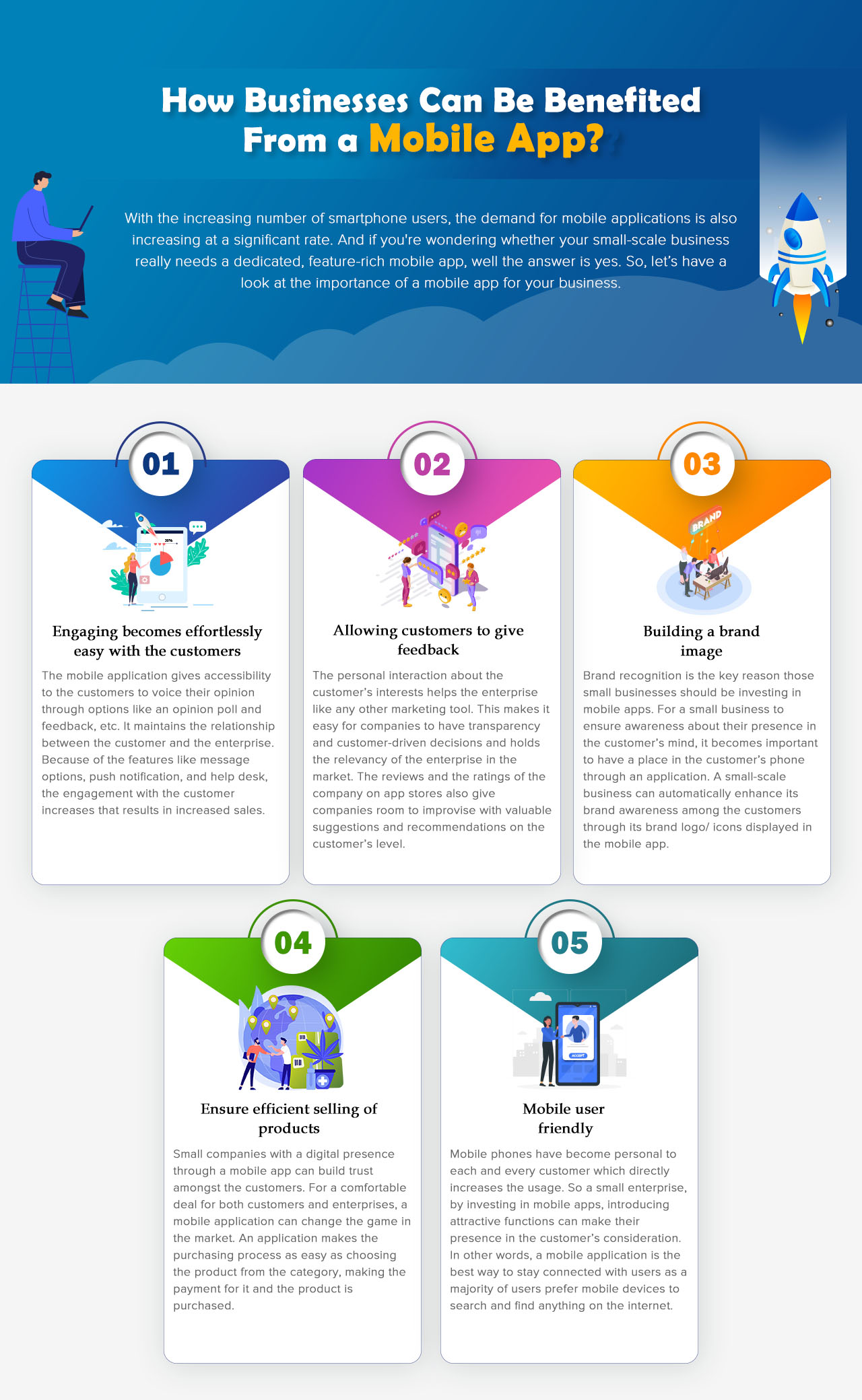 All things considered, small enterprises with the aim of attracting new customers with the idea of building a brand image should have a mobile app to ensure speedy yet smart growth in the business scene. However, for that, you need professional assistance. Auxesis Infotech is a leading mobile app development company having years of experience working for different industries and clients and delivering great results.
You may also like: The Beginner's Guide to Website Taxonomy