Content Table - 
Introduction 
Are Social Media Platforms As Popular As You Think? Check Out The Stats! 
Developing A Social Network Platform? Here's The Best Way! 

Choose your niche first  
Perform a thorough market research
Determine your target audience 
Strategize and plan 
Create mockups & prototypes 
Choose the right technology & develop
Test the social media platform thoroughly
Deploy and promote your social media platform

Don't Repeat These Common Social Network Development Mistakes 
Next-gen Social Network Platforms: What To Expect? 
7 Key Features to Build A Successful Social Network Platform

Easy signup procedure 
Profile creation and customization options 
Newsfeed to engage users 
Real-time chat or instant messaging to create a stronger and larger network 
Push notifications for user engagement 
Seamless content upload and sharing for infotainment 
Privacy controls to keep social life protected 

Conclusion 
Introduction
The idea of social networking turned up in 1971 when the very first email message was sent between two computers. And ever since then, there have been revolutionary changes in the industry for good. 
Over the years, various social networking platforms have been introduced and they have seen a massive evolution in terms of their design, functionality, and features.
Of all the social networks, 'Facebook' is one such platform that is reckoned as the groundbreaker in the industry. From being a mere communication platform between like-minded people (introduced in 2004), it has now become a full-fledged social media platform where content sharing and business promotion are pivotal aspects.
Today, communicating with like-minded people is easier than ever and so is sharing information, thanks to social media! While it is a fun experience and highly engaging because of the varied content for general people, businesses also can leverage the power of social media to expand their reach for good, commercialize, start collaborations, create brand awareness, and more.
So, if you want to create a space where those businesses as well as prospective individuals can reach out to new connections, you must develop a unique, user-friendly, feature-rich, and engaging social media platform! While there are some must-have features every social networking site must have, some desirable features make it exquisite.
Lucky for you, here we have curated a list of key features that make your social network platform desirable. Thus, the world is the oyster for those investing in the development of social network platforms.
Now, before you start developing one with key features, check out these much-essential aspects that will aid you in building a robust social networking site successfully. 
Are Social Media Platforms As Popular As You Think? Check Out The Stats!
It is needless to say that social network platforms are popular as you are already aware and might be using a couple of them daily and so do your family, friends, and acquaintances.
But, from a business perspective, you have to think objectively and check statistics to see if building one might actually be profitable or not. And if you are wondering if social networking sites today are as popular as people think, you have to check out these statistics for yourself.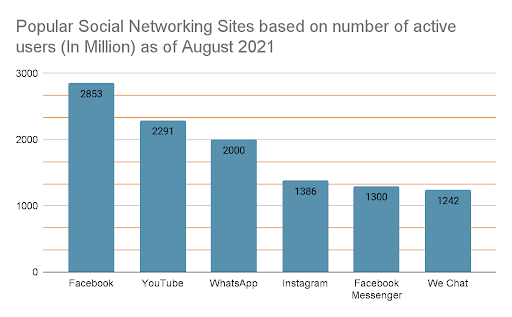 As of August 2021, there are about 4.48 billion social media users. It's double the figure as it used to be in 2015 when the number of social media users was 2.07 billion. 
About 60.99% of the entire population aged above 13 use social networking sites. 
Out of 4.48 billion social network users, about 93.3% of them are active users. 
Facebook is the most popular social networking site present today with an active user base of 2.9 billion users monthly.  
Need any more reasons to build a social networking site? 
If you have planned to develop one, we have the skilled engineers ready for you to take on the job! 
Developing A Social Network Platform? Here's The Best Way!
If you have already decided to invest in social media development, what's next? Where do you begin? How exactly can you build it the right way? 
However, it becomes more challenging to find the right research, planning, and development procedure as the competition is sky-high with platforms like Facebook, Instagram, Linked In, etc. already taking the world by storm.
Having said that, we have devised this step-by-step development process for you so you can plan and develop efficiently. Here, have a look!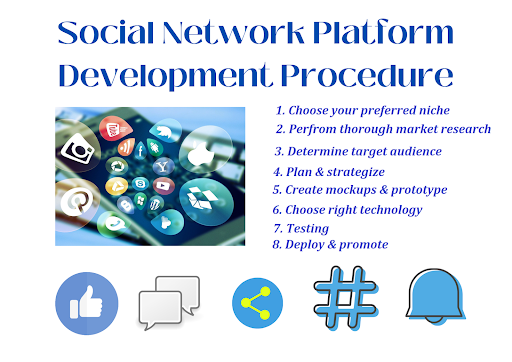 Step 1 - Choose your niche first 
Now that you have decided to develop a social networking site, you might as well have an idea to go with. But, if you haven't, this is the first thing you need to do.
If your sole purpose is to develop a site as successful as Facebook and Instagram are, you need to choose a unique idea that is yet to be explored. For instance, LinkedIn is a social network connecting peers where you can build professional connections, add career accolades, celebrate work anniversaries, and so on.
When your social media platform idea already exists in the market, achieving success would be way more challenging as pioneers are already reigning in the industry. However, if you choose to build a social network site in a less explored niche, your chances of succeeding would multiply. 
In this pursuit, make sure to seek answers to these common questions to know if your idea is unique or not-
Is this niche well explored? 
What could be the unique selling point that sets you apart from others? 
Is there a possibility for this niche to meet the saturation point?
Who will be your direct competitors and can your idea beat them? 
Is there enough demand for your niche? 
Answers to these questions will help you determine the niche you would want to work with. And as they say, a well-thought-out idea is sure to take you to the door of success. 
Struggling to choose a niche and create a social network site that is engaging and fast?
Auxesis Infotech can help you. Contact us to discuss more!
Step 2 - Perform a thorough market research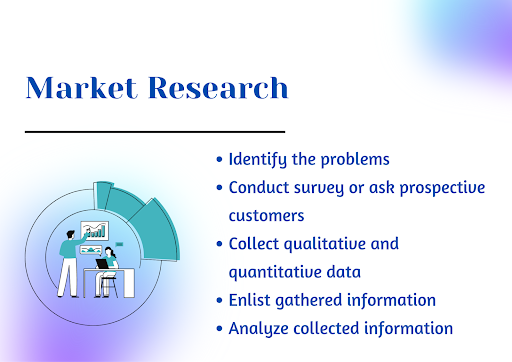 You can't possibly jump right to the development part without having studied the market you are going to invest in. Thorough research and detailed analysis are the keys to success for any business owner.
Thus, before developing a social network platform, you have to research thoroughly as you consider these pointers. 
First of all, define the problems for which you need to research. It will help you seek answers to those queries. For instance, you may need to learn about user demographics, habits, screen time, etc. It will help you research in the right direction. 
Collect qualitative and quantitative data for reference. 
Analyze the collected data to determine a robust web design and development strategy. 
Step 3 - Determine your target audience
Analyze the data collected from market research to identify your potential audience. Your target audience will be people who are interested in your chosen niche and will likely spend more time on your social media platform.
 Identifying your target audience will also help you in creating a social media platform that is desirable and in demand. Furthermore, you can keep your target audience in mind to determine the site's design and features and what could pique their interest.
Step 4 - Strategize and plan
Strategizing and planning are the fundamental building blocks of any project and not being able to plan effortlessly can be your biggest obstacle. The following points put an emphasis on the things that need to be considered as a part of the strategizing and planning for your product.
Determine all the features that your social media site must have. You will learn more about these features later in the sections mentioned below. 
Find areas of growth and things you need to work on. 
Document your ideas and create a roadmap mentioning deadlines and responsibilities. 
Step 5 - Create mockups & prototypes 
Creating mockups and prototypes will help the design and development team create a platform in a more effortless manner.
Mockups - It includes the design overview according to which the original site will be designed. This mentions content layout, color schemes, spacing, and other design elements that make your site look appealing. 
Prototypes - Creating a prototype will help you understand how the final product will function when it goes live. It is the cognitive representation of your social media platform's design that can be utilized for design validation. Prototyping is of two kinds - low fidelity or paper prototypes and high fidelity or digital prototypes. The latter option is widely used today.
Need assistance with social media site development? 
We, at Auxesis Infotech, make it possible for you! 
What's more? We create Mockups & Prototypes for you to help envision the final project! 
Step 6 - Choose the right technology & develop the platform
The next step is the development and before you start developing the envisioned elements on your site, make sure to choose an appropriate web development platform or technology. You can either go for custom development or select a content management system for the job.
Nevertheless, make sure to consider these below-mentioned pointers at the time of development. 
Create appealing UI and user-friendly navigation. 
Use secure hosting, encryption, SSL, and other security practices. 
Create a robust back end to provide enhanced performance.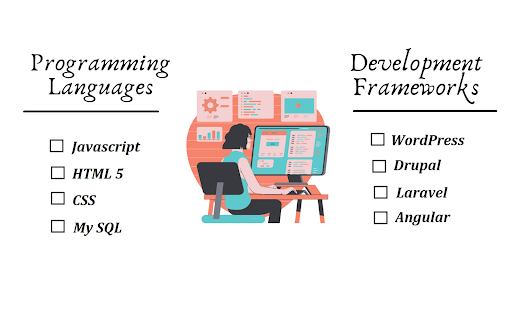 Step 7 - Test the social media platform thoroughly 
There are numerous social media sites available to users. And that's all the more reason to develop your social network platform with greater efficiency. Even the smallest of errors can hamper your site's reputation and user experience greatly.
So, it is of utmost importance to run multiple tests as you build the app. In case you are going for custom development, run multiple tests on the entire code as you go.
However, when you add different development modules for your social networking site, these are a few kinds of testing procedures that are normally adopted. 
Security testing
Functional testing 
Interface testing 
Performance testing 
Usability testing
When you are developing a social networking app, the testing procedure normally includes - 
Design test plans. 
Create test scripts (manual & automated). 
Run functional tests. 
Load tests and verify app performance. 
Step 8 - Deploy and promote your social media platform
If you are not familiar with this process, you might not know that there are several intermediate releases like alpha, beta versions, proof of concept, etc. before a social media platform is deployed. It helps check if your social media platform is functioning well on the web.
Nevertheless, here's a checklist that you must tick off before the deployment process.
There shouldn't be any non-functional or broken pages. 
Test your codes for probable errors. 
Check if it is cross-browser proof and mobile responsive. 
Make your URLs of all the pages search engine optimized. 
Furthermore, you will need to invest in a social media marketing strategy to promote your site and help it reach the masses. Invest in SEO and other digital marketing means as a part of your marketing plan to promote it further.
Following this procedure will give you the right direction and you can develop a social media platform as you envision for your target audience.
At Auxesis Infotech, we make sure to follow a standard development and design procedure followed by thorough testing so the end product is of supreme quality. Have an interesting idea to build a social networking platform? We can help you with that! 
Don't Repeat These Common Social Network Development Mistakes 
As per a recent report, a user spends about 2 hours and 25 minutes of their time on top social media sites each day. That speaks for itself about the immense popularity these sites hold. And if you are in the process of building one such platform, mistakes have no room here.
A little mistake can influence your social media platform's performance and its success; and with new technologies knocking the market every now and then, your site can be replaced in a day's time. Thus, make sure to prevent yourself from making these common mistakes and build for the better.
One common thing you'll see in every social media platform is instant messaging. As desirable as this feature is, the possibility of messing up the user interface and user experience while developing it is quite high while integrating this feature into your social media platform. 
Also, you have to ensure that your social media users are capable of receiving instant notifications and replying with efficiency. If there's a lag in the notification time, it could harm your social network platform's performance. 
How many sites did you abandon because it took too long to load or the signup process was too tedious? Well, make sure you don't make the same mistake by making your signup process too long.
The more users your SNS (social networking site) portal has, the more profit you can accrue. And if your platform isn't scalable enough, it might crash and its performance will be altered. 
Not analyzing your platform's UI or UX performance could be another fatal mistake you are making that prevents you from creating a successful social network platform. 
Social media platforms are hugely used for content sharing and hence the ease of sharing must be maintained. If you have added too many steps or made the procedure too complex, users might hesitate to use it. 
Get started to create an error-free social media site for your audience as you avoid these mistakes! 
Get in touch with us. 
Next-Gen Social Network Platforms: What To Expect? 
There are numerous types of social media sites available to date which are used for multiple purposes like content sharing, instant messaging, connecting with like-minded people, live streaming, discussion forums, blogging and publishing sites, and so on.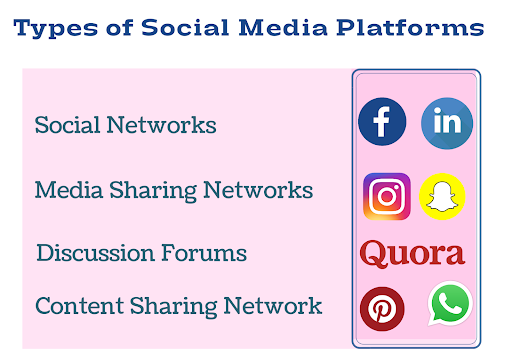 From Facebook and Instagram to Pinterest, Twitter, Quora, and LinkedIn, we have numerous social media sites at our disposal. So, what is the next step? 
As an entrepreneur, it is a challenge that you must take and think through it. What is it that can take the world by storm and attract people's attention? 
In a world of continually evolving technology, concepts like AI, augmented reality and virtual reality have huge applications. As for the next generation social media market, various in-app mini-games, live streaming, vlogging, microblogging, etc. can see prospective growth.
And with the wise implementation of such technologies, one can create a more niche-specific, groundbreaking social media platform for users. 
Already have a great idea that can go viral? We are ready to hear and build a site that is as close to your expectations as possible. Contact us now! 
7 Key Features to Build A Successful Social Network Platform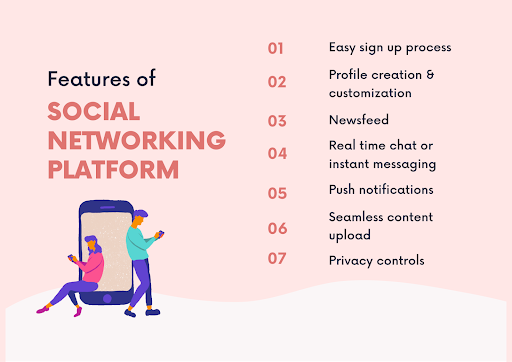 As we know, social media platforms have seen immense growth in the past few years and are likely to evolve more in the coming years. However, what makes these platforms more desirable are their impeccable development and appealing features.
And now that you are preparing to invest in social media development, you must learn which are some key features that can make your site more trustworthy, appealing, and futuristic. For that, we have created this list with the best social media features. Check it out! 
1. Easy signup procedure
Most social networking platforms provide users with an easy way to sign up or log in to their accounts to ensure a hassle-free experience. And it is much desirable to make it further easier so they can input minimal details and still sign up.
Allowing them to sign up using email and password, contact number and OTP, or signing up via Facebook are some common practices businesses use.
2. Profile creation and customization options
Social media sites like Facebook, Twitter, Snapchat, etc. provide you with the option to create your profile. It is the most exciting feature for users as they get to upload their profile pictures, share thoughts, interests, like and comment on others' profiles, and so on.
Furthermore, platforms like Facebook and Snapchat introducing features like Avatar and Bitmoji makes the profile creation and customization option more fun.
Have a unique profile customization idea for your social media platform?
Well, our think tank not only can help you make it even more interesting but implement it as well. Connect with us now to discuss further!   
3. Newsfeed to engage users
As the name suggests, social networking sites are meant for people to create a strong network of people and connect with others having the same interests, and thoughts. Even from the business perspective, having a newsfeed on your social media home page is a much-desired feature. 
One can share their thoughts, promote their business, share video content, texts, images, and more on the news feed. It's an excellent way to engage more with the audience and with quality content sharing, promoting it would be easier.
4. Real-time chat or instant messaging to create a stronger and larger network
Real-time messaging or instant chat windows are an indispensable part of any social media platform. And if you are building one, you must include this feature on your site. But, make sure to keep these points in mind - 
There shouldn't be any lag and the messages should be delivered instantly in real-time. 
Make use of a simple UI for an effortless messaging experience. 
Innovate by allowing users to add emojis, GIFs, etc. 
5. Push notifications for user engagement
Push notifications are an excellent way to engage customers and make them want to spend more time on your social media site. You can send push notifications for various social media activities on a user's profile like when someone likes or comments on his/her posts, sends a connection/friend request, when a connection or friend shares a post, and so on. 
6. Seamless content upload and sharing for infotainment
Social networking sites aren't limited to fun and entertainment only in today's world. We can also find newsworthy articles and videos on such platforms and diversify our knowledge while being entertained. 
So, make sure to include a seamless content upload feature so users can easily upload, share, and post. Your social media platform should allow a variety of content types and must not be slow because of it.
Moreover, each user should have their own webspace (a dedicated space on the server from where users can access all their files and data on the web). It will ensure quick content access, upload, and sharing is followed throughout. 
so that content sharing takes place rather smoothly.
7. Privacy controls to keep social life protected
While social media sites are an exceptional way to connect with people all across the world and communicate, many factors can affect one negatively too. Invasion of privacy and stalking are some of the common social media perils that one has to deal with. 
However, a social media site that protects the right to privacy for each user is much desirable in every aspect. It's a must-have feature in your social network site as the users can control who they want to share the information with, who can contact them, report offensive content, and spam fake profiles. 
Conclusion
Building a social media platform is much desirable, considering the growth statistics of such sites. However, developing one could be quite a challenging job. In this pursuit, you should look into the various dos and don'ts of developing a social media platform so you can do it with the least bit of mistakes.
Furthermore, look into these must-have features that are in demand and can make your social network site stronger and desirable. Give it a thorough read and implement best practices to create a robust social media site. 
Nevertheless, assistance from professional developers and designers is a must-have when you want to build an engaging platform. That's where we come into the picture!
Auxesis Infotech excels in building robust, secure, flexible, and engaging social media platforms. For that, we have skilled and experienced teams of experts who always aim to deliver the best to the clients. Contact us now to get your best quote today!