Table of Contents
Introduction
 
Digital Marketing to Realize Your Unique Wellness Brand, Drive
 Traffic, and Quality Leads
 
An Example of an Impressive Website Marketing Strategy from a
 Wellness Brand
 
Common Mistakes that Wellness Brands Should Avoid Making in
 Their Digital Marketing Strategy

Lack of Research
No Focus on USP
No Market Positioning
Ignoring Customer Needs
Lack of Consistent and Clear Content
Focusing on Only One Marketing Channel
 

5 Best Channels and Effective Digital Marketing Strategies to Bring
 Traffic to Your Wellness Website

Email Marketing
Social Media
Forums and Message Boards
Display Advertising
SEO (Search Engine Optimization)
 

Final Thoughts

Popularity, engagement, branding, and conversion are the main elements in the digital space that are required to establish your wellness brand as a leader in the industry. But, the major challenge that blocks the road is online traffic, which is not easy to earn. Google ads are expensive and SEO campaigns sometimes act as a homeopathic medicine that takes longer to act, considering the approach and strategy.
Therefore, comes the question - how to drive traffic to your online wellness website?
In this blog, we will discuss a few effective strategies that can drive huge traffic to your site. But, before that, let's have a look at some crucial aspects of digital marketing for your wellness website, right from its significance to common mistakes. All of these can make or break your marketing campaign.
Digital Marketing to Realize Your Unique Wellness Brand, Drive Traffic, and Quality Leads
The scope of the wellness industry is quite broad. It encompasses an extensive range of services and products, right from fitness to medical care. The wide spectrum of services and products creates a cutthroat competition where making room for your wellness brand becomes challenging.
Everyone is already fighting hard to survive in the digital space. And it's your unique value proposition along with your innovative approach towards marketing that will save you.
By innovative approach, we clearly mean digital marketing here. Let's see what is the role of digital marketing in the Wellness Industry?
In times where 60% of the global population is using the internet. Many brands have already shifted their operations online. The key lies in shaping the conversation around the USP of your brand and then shifting people's attention online gradually. 
Digital marketing can help in gaining that momentum by exposing your brand to the masses. It will help in fetching the right customers who could be interested in your content and offerings.
When it comes to the wellness industry, you should remember that you are selling a lifestyle. So, the focus should be on connecting the benefits of wellbeing with social values that push the audience towards positive behavioral change.
Some examples of wellness products and services include health advice, Ayurveda, yoga, exercise, preventive healthcare, health tourism, wearable technology in healthcare, or health hacks.
When you choose to build a fitness app/website or a wellness app/website, the focus should be on presenting your brand as a one-shop-stop for all users. It would work by weaving this goal into the digital marketing strategy that will ultimately help you drive traffic and quality leads.
Apart from this, there are several ways digital marketing can benefit your wellness brand. Some of them are mentioned below: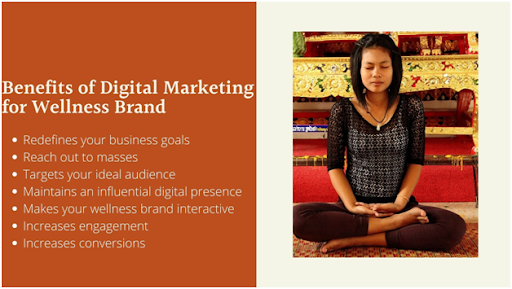 An Example of an Impressive Website Marketing Strategy from a Wellness Brand
 
Breaking Muscle is one of the most adored websites in terms of user-friendliness, easy navigation, and valuable content. All these elements draw people's attention that making for a great margin for the wellness website to be marketed digitally.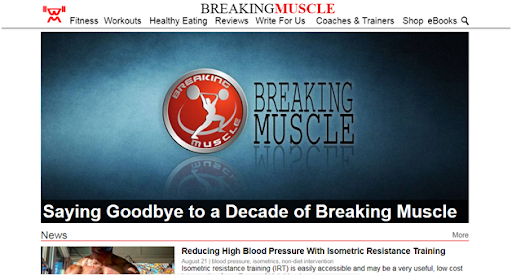 If you look closely, you will see the main menu on the top with topics like fitness, workout, healthy eating, and more. All this makes it easy for users to navigate through the website.
Moreover, you will discover that the website sells training programs and challenges for weight loss, fitness, muscle strength, and more. All the training programs that they sell have a dedicated landing page.
Also, the website content is informative, creative, clear, and presented logically. Moreover, the content presented is not overly promotional. Instead, the focus is on educating the audience and changing their perspective that instigates them to buy the training programs from their website.
Conclusively, we can say that the entire website is clear about its purpose, which is well reflected in its content, layout, structure, and product placement.
You can also take references from the wellness website discussed above and create your own. Such websites with a simple user interface, fewer disruptions, and informative content attract more attention and are easy to market in the digital space.
There are some common mistakes that wellness businesses make while marketing their website. We have discussed a few in the section below, let's have a look at each one of them.
Common Mistakes that Wellness Brands Should Avoid Making in Their Digital Marketing Strategy
Digital marketing strategy can be considered as an experiment to your marketing efforts. Considering this fact, many marketers try to transform their USP into a shock value and present it before the public. However, that's not at all needed, and you should know that one strategy doesn't work every time. Instead, you have to be open-minded and welcome changes to your website marketing strategy.
The best example for the worst ad mistake is Big Pharma's migraine medication Nurtec ODT digital marketing campaign. The wellness brand wanted a high-profile personality to endorse their product, and thus it was promoted by Khloe Kardashian before her 26 million subscribers.
https://twitter.com/i/status/1325861108272394241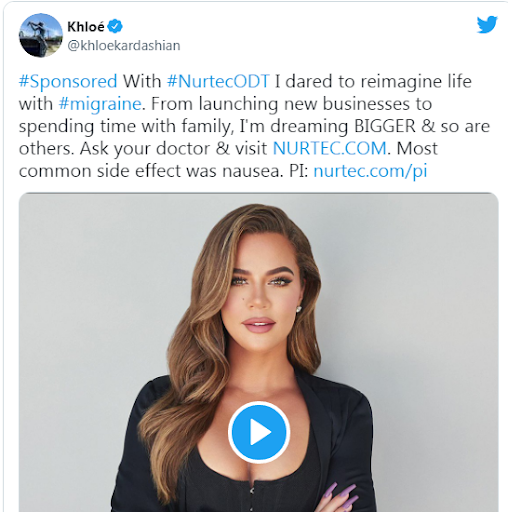 Brands usually call celebrities to endorse their products. However, the marketing campaign didn't go well with the US audience, where including celebrities in the promotion of medication was not a thing to be welcomed.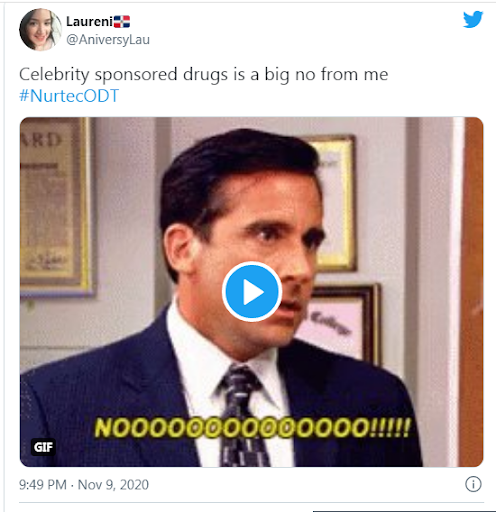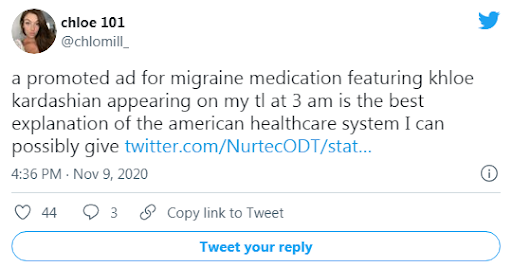 Owing to this lack of research about the audience and the demographics, the entire marketing campaign turned out to be an utter failure. Even the government had called for the ban on the practice of marketing medications directly to the audience previously.
Similarly, there are other mistakes that wellness brands make without even knowing them. Some of them are mentioned below:
1. Lack of Research
Lack of research is the main issue that many digital marketing strategies fail to bring results. By lack of research, we mean lack of understanding about the industry, demographics, product and services, competitors, and the inability to understand differentiators. It will help you understand how people will relate to your products, and thus you can rule out any unnecessary ideas.
2. No Focus on USP
Your USP is a differential factor that separates your brand from the rest. It addresses issues of a specific group of people.
   For example, if you run a weight loss program, understand that it is for people who are busy, who have emotional eating issues, or health-conscious folks.
Your product is not for everyone; instead, it has some unique concerns to address. So, market your product in a way that increases its online receptiveness to that specific group without mentioning any cultural, social, psychological, or ethnic differences.
3. No Market Positioning
By market position, we mean branding position through which you create a special space for your brand in the market. Strategic positioning is all about creating the perception that gives your brand the needed momentum that insists people notice your offerings.
Failing to create that high impression before the audience, your products will stand nowhere in the market. The first thing you should be clear with, is your product comes under the category of luxury goods or budget?
Consider creating a buyers' persona for that clarity because then only you will have an image of your ideal buyer, and your marketing campaign would relate to that specific group. Moreover, you can rule out ineffective ideas that may ruin your digital marketing campaign later on.
If you don't have an image of an ideal buyer or the target market, you will face challenges to position yourself in the market.
4. Ignoring Customer Needs
If you do a little sentimental analysis, you will discover that your ideal set of audience experiences a pull or push based on how they perceive your products. Many marketers fail to establish the reason for a certain pull because they don't know what their customers need.
A simple way to avoid such a situation is to understand customers' need to make a gap and fill that gap the way nobody else can do. Once you know what your customers want, you can create a USP out of it and attract new as well as existing users.
5. Lack of Consistent and Clear Content
Content makes most of your digital marketing campaign and distributing it randomly will ruin your marketing campaign. You seriously need to cut the clutter and convey what's important. You might be a top-class lifestyle influencer selling yoga courses, but what's the use if you can't address their actual queries or questions.
Here contextual clarity is crucial because even writing awesome blog posts or creating stunning visuals won't work if they don't solve any purpose. Right after you have established what your audience wants, start creating high-quality content that addresses their needs and solves their purpose.
Moreover, sometimes marketers run short of content; so, to fill in the gap they post random content anywhere. It results in keywords cannibalization that may harm your search rankings in the longer run. Remember, quality over quantity should be your motto, and you must abstain from posting too much content that doesn't instigate action on customers' part.
6. Focusing on Only One Marketing Channel
When it comes to different marketing avenues, sometimes marketers resist experimenting and continue focusing on only one marketing channel.
For example, some marketers focus on Twitter and Instagram to be in the limelight and ignore other social media channels that can attract conversions. Now think of a scenario of one of the social media channels going down for a day, how would you market your wellness brand?
Isn't it going to impact your entire website marketing strategy?
Relying on one marketing channel is neither a sustainable nor smart move. Instead, you should have a well-integrated and multi-channel approach. You can send an email, release newsletters, focus on PR activities, guest post your blogs, and more.
Looking for a Smart Solution for Your Wellness Website?
Let's Discuss!

Now that you know the common mistakes that you should avoid, let's have a look at the best channels you can turn to promote your wellness website.
5 Best Channels and Effective Digital Marketing Strategies to Bring Traffic to Your Wellness Website 
When you closely look at the digital marketing arena, marketing channels may look like an overarching term that constitutes all online marketing platforms. However, every digital marketing channel has its role to play, either bringing in traffic or building your online community.
Well, from the perspective of a wellness website, here we are with the five most effective channels and strategies to market your wellness brand. Let's have a look:
1. Email Marketing

You can choose to send an email to spread awareness about your wellness website. If you are looking forward to giving your customers more special treatment, email is surely one of the most private types of correspondence and a standout one. It not only ensures high traffic and engagement but also optimizes sales.
What Can You Do?
 

Get your customers to open up your email through intriguing subject lines such as final hours to save on our weight loss challenge! The most effective subject lines include direct questions and create urgency.
 
You can give special treatment to your email subscribers by offering access to elite products and services, rebates, discounts, and coupons on your wellness programs. Also, you can give insider products that aren't available to non-subscribers.
 
Create email campaigns for each phase of the marketing cycle from awareness to final conversion, keeping in mind the potential customer's journey for your wellness brand.
 
Personalize your emails by addressing your customers by their names and reminding them about the products. For example, send an email about an abandoned cart as a reminder, it will have more chances to be opened by your subscribers and customers.
Need help in social media marketing for your wellness project?
Know more about the services right here!

2. Social Media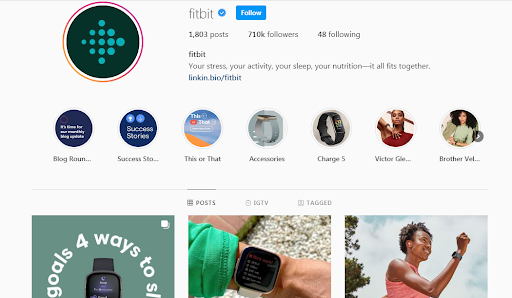 Amongst all, social media is the hottest, innovative, and powerful digital marketing tool in the digital marketing strategy to advance your wellness brand image.
Social media encompasses numerous web-based online channels like Facebook, Instagram, LinkedIn, Pinterest, Snapchat, YouTube, etc. The best part of this medium is you can engage in two-way communication that gives you clear insights into how the public perceives your brand.
3. Forums and Message Boards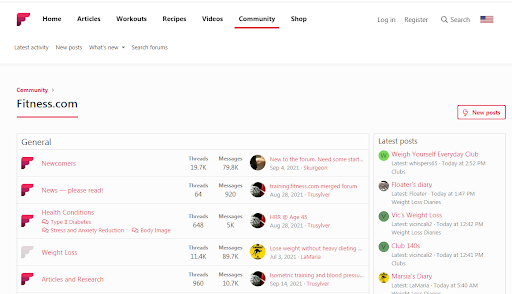 Forums and message boards are another great way to bring in traffic to your wellness website. If you closely look at it, you will see that savvy internet users do come to online forums and message boards to express their opinions on specific products, services, or issues. 
The best part of focusing on forums and message boards is that you will get a loyal audience that is actually looking for a solution for which they are literally digging on the internet.
What Can You Do?
 

Posting your unbiased and personal opinions will keep the entire marketing campaign neutral. Moreover, you can subtly promote your wellness products and services by highlighting them through social media links to your product pages or interlinking them with your blogs and other content.
 
Read through the negative comments or criticism that people are expressing even over a simple issue. Use it to do sentiment analysis and try to figure out what people feel and then provide a solution that nobody else can and subtly invite them to your website.
 
You can intentionally start discussing a topic that's related to your wellness products or services without highlighting your brand directly. Just give a link at last to give it an element of authenticity.
 
Keep on joining new forums and message boards and subtly promote your brand. It will increase your online visibility, and gradually you will cover most forums and discussions. Remember not to make any bold statement or be vocal about your brand directly.
 
Keep posting content that enhances your target audience's knowledge. You don't have to be promotional everywhere. At last, you can give your blog links just for the sake of educating your audience.
4. Display Advertising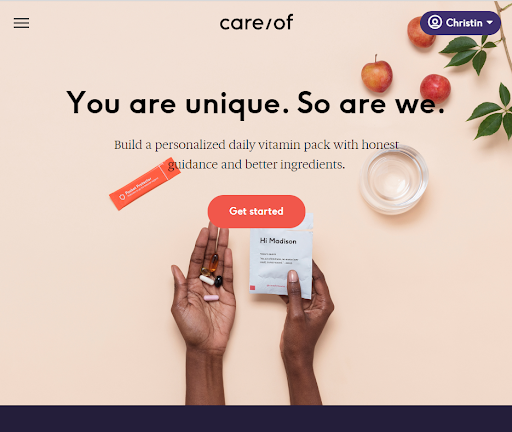 You might have seen banners, square images with texts, animations, and many elements on a website to promote specific offerings from a third party, all these make for display ads. No matter how hard you try, when you see anything that catches your interest, you will click on it. That's the magic of display advertisements.
It is one of the best ways to fetch traffic to your website as display ads show up based on the browsing pattern of the users. So, you can reach out to your audience anywhere digitally.
What Can You Do?
 

Create banners with catchy taglines that include targeted keywords with commercial intent, considering what your ideal customer is searching on the internet. For instance, a nice tagline for a wellness brand that sells health supplements could be – Wishing for healthy nutrition? Get complete nutrition from A to Zinc! 
 
Isn't it catchy? Try such banner content for yourself, you will gradually see your website getting more traffic.
 
Include a catchy CTA, at last, to encourage users to take action. A good example of a CTA is- Get 10% off on our 21-day weight loss challenge! If anyone has the urgency to shred some weight they will instantly click on the button and visit your site to know more.
 
Creatives are crucial in display ads, so always use high-quality images, videos, and animations to lure your audience. Try to make your creatives informative and include any element of storytelling that catches their attention. It will improve your CTR and generate traffic.
 
Nowadays, more and more people are using mobiles to browse the internet, so don't forget to make your ad mobile responsive. Use HTML5, which is considered an ideal format for display ads to make it mobile responsive.
 
Always frame the images, add your logo to the creative ad in a way that it is visible, and present a crystal clear value proposition with simple and easy-to-read fonts. You can also include your website's URL right at the bottom of the image.
 
We would also recommend you to follow the format of top-performing ad sizes as per Google, that is-
 

Large Rectangle: 336 × 280
Inline rectangle: 300 × 250
Half Page: 300 × 600
Large Mobile: 320 × 100
Leaderboard: 728 × 90
 

You can also refer to these banner sizes:
 

Mobile: 320 × 50 
Wide skyscraper: 160 × 600
Main Banner: 468 × 60
Large leaderboard: 970 × 90
 
If you need help in display advertising for your wellness website, do let us know. 
Meanwhile, you can go through the services we provide right here for a better idea.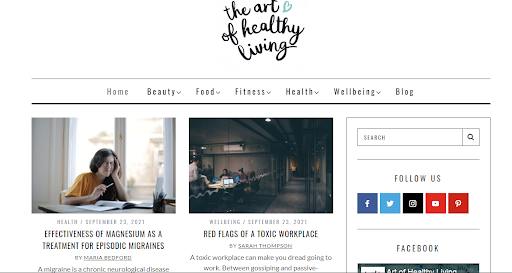 5. SEO (Search Engine Optimization)
Content marketing and SEO go hand-in-hand in any digital marketing strategy. But if we talk about SEO, it is one of the best digital channels to bring traffic and makes for an integral part of a website marketing strategy. 
The biggest reason behind the huge popularity of SEO as a digital marketing channel is the trust that marketing professionals place in it, which makes it a top priority for their companies. So, to survive in the digital space, you need to have a smart SEO strategy for your healthcare software marketing and wellness company. Let's see a basic SEO strategy that you can follow as a beginner.
What Can You Do?
 

Start with keyword research while keeping in mind the intent of the customers who are looking for information or products and services from your wellness website/brand. 
 
Construct your content around primary and secondary keywords that reflect the user intent. Also, include long-tail keywords considering the rising usage of voice search. You can use different keyword tools like SEMRUSH, Google Keyword Planner, HubSpot, and more to get your website ranked on Google searches.
 
Use short and descriptive URLs of around 60 characters, and don't forget to include primary keywords in the URL. Also, make keyword-rich meta titles and meta descriptions so that Google crawls your website faster and shows up your website in SERPs.
 
Create a user-friendly, easy-to-read, informative, and concise blog page. For that, WordPress could be the best platform for your wellness website.
 
The best example is The Art of Healthy Living. It covers a variety of topics like food, nutrition, general wellbeing, wellness trends, and fitness blogs related to exercise supplements and high-intensity interval training.
 
Create long-form content on trending topics, but make it evergreen; so, you don't have to make frequent updates. Make sure your content is science-backed, well-researched, includes references to studies and stats, and addresses your targeted audience. 
 
Provide testimonials and comments from industry experts. All this will make your content unique and authentic thereby increasing your chances of getting your wellness website ranked in SERPs.
 
Remove unnecessary plugins that may be impacting your page load speed because your page load speed is also a ranking factor and affects the traffic. If it takes more than 3 seconds to load, people may turn to some other website.
 
Backlinks are essential in SEO; so, get some quality backlinks from high domain authority sites. You can get quality backlinks from document-sharing sites as their content is rich in information.
 
Other than this, do guest postings on high DA sites, blog commenting,  and keep posting your blogs on press release websites as these are picked up by news sites and may give you much exposure. 
 
Most people are now on social media sites and spend time browsing for wellness products and services. You can get a great amount of link juice from high DA social media pages, so make effective use of them and let the traffic flow to your account.
 
 You can also add links from your wellness website to infographics and post them on sites like Pinterest. It will also help you get some traffic, and don't forget to optimize it with keywords, if your image is unique it may show up in SERPs.
So, this was all about the dynamics of driving traffic to your wellness website from different digital marketing channels. We hope you found the blog informative and interesting. For more such interesting topics, stay tuned with us. We will be back with another informative blog soon!
    
Meanwhile, if you are facing issues in driving traffic for your wellness website, don't hesitate to contact Auxesis Infotech. We are one of the renowned digital marketing agencies based in India, where you will get consistent guidance from industry experts. 
Our team of professionals has a flexible approach and welcomes clients' feedback while building a digital marketing plan because we value our clients and are concerned about their business growth. After all, we see our growth in their growth.
    
If you need any assistance, do let us know.